WHAT MAKES YOU POOP INSTANTLY | 15 METHODS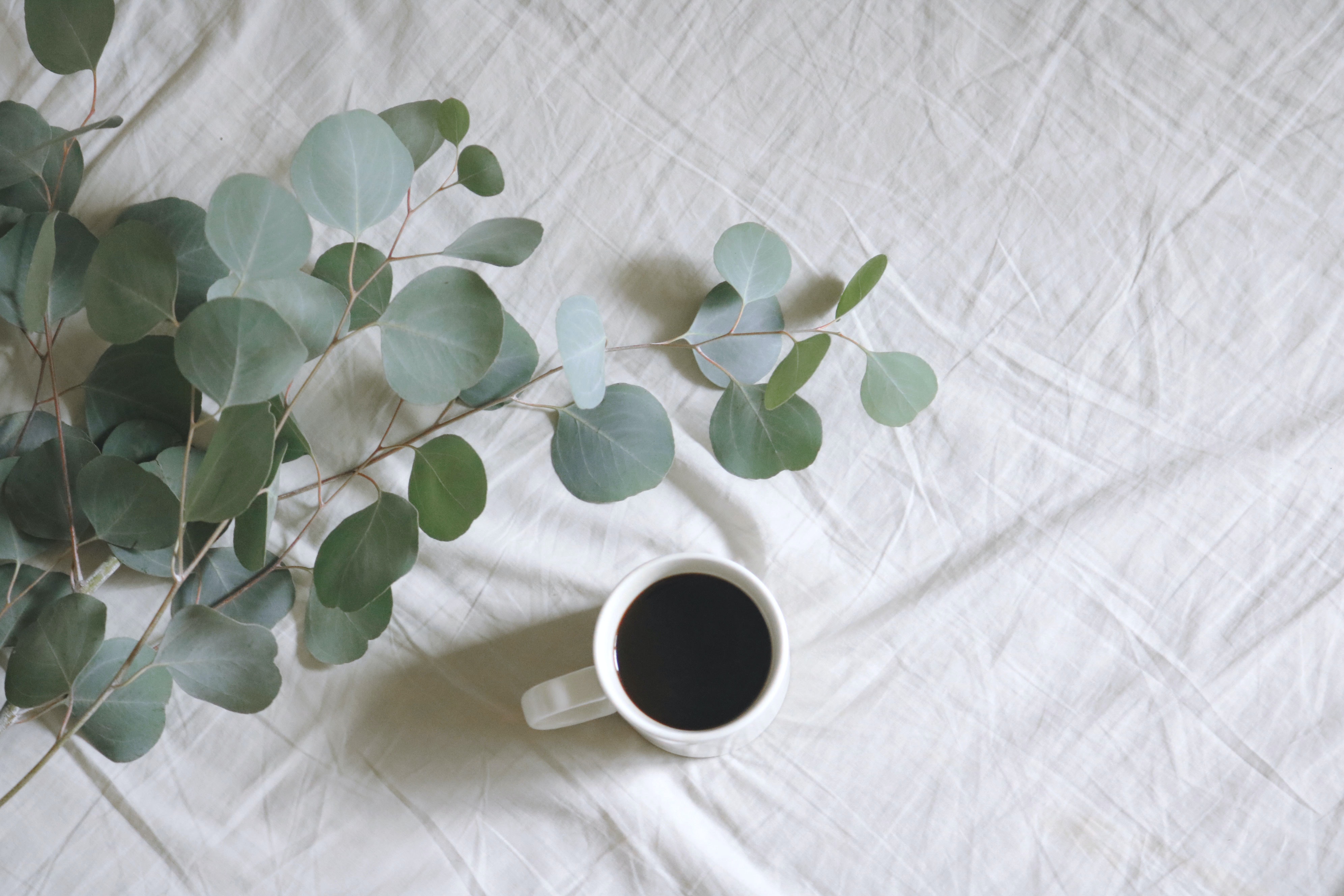 What makes you poop instantly? There are a few methods and remedies to try like:
Drinking natural plum juice
Drinking fresh citrus juice
Drinking mineral water
Eating pineapple compote
Taking mild laxatives
Taking strong laxatives
Exercise more.
The best results come after learning and assimilating the methods presented in the following sections. Combine them to stimulate bowel movement instantly.
1. DRINK NATURAL PLUM JUICE
Plum juice is one of the most laxative fruit juices out there. If not the most laxative. It is what makes you poop instantly.
Fresh plum juice is delicious and has vitamins and nutrients. It has many other roles and benefits:
Energy booster
Nervous stimulant
Laxative stimulant.
This juice has essential vitamins and nutrients like Mangan, Potassium, Iron, Magnesium, Chrome, vitamin K, B6, PP, A, and vitamin C.
Besides those, it contains riboflavin and niacin. These two vitamins are essential vitamins parts of the B complex.
Plums, in general, contain sorbitol. Sorbitol is a sugar alcohol that creates an immediate laxative effect.
Drink 1-3 glasses of plum juice to have the laxative effect.
The best time to drink plum juice is thirty minutes (30 minutes) before any meal.
The best time to drink plum juice is early in the morning. And only on an empty stomach.
Other homemade laxatives include prunes, plum stew, or plum marmalade.
According to a medical study about plum pomaces published by the U.S. National Library of Medicine:
Plums are rich in sorbitol, polyphenols, and dietary fiber.
These components are beneficial to human health. Sorbitol triggers bowel movement and helps overall digestion.
2. DRINK HAND-SQUEEZED GRAPEFRUIT JUICE
Grapefruit is one of the best citrus fruits because it helps relieve constipation fast. It has a low quantity of sugar and fructose.
It is an effective fruit to help hydrate the body.
This citrus fruit contains an insoluble fiber called pectin. Pectin protects the gastric mucosa and regulates cholesterol.
Grapefruit is rich in
It also contains anti-oxidants like vitamin A and flavonoids like naringenin, xanthine, lutein, and beta-carotene.
Red grapefruit is rich in lycopene. Lycopene is a flavonoid anti-oxidant that prevents cancer and protects the skin.
The best way to prepare grapefruit juice is to squeeze grapefruits.
Drink 1-3 glasses of cold fresh grapefruit juice early in the morning.
This quantity will trigger bowel movements and will help hydrate your body.
The best time to drink grapefruit juice is early in the morning. But only on an empty stomach. Drink this juice once every two days.
According to medical research about Citrus Juices and their flavonoid composition:
Commercial grapefruit juices have a higher concentration of the main components, naringin, naringenin, and narirutin, than hand-squeezed grapefruit juices.
Naringin gives the grapefruit juice a bitter taste. Lycopene gives grapefruit different color varieties: red, pink, and white.
3. DRINK SQUEEZED ORANGE JUICE
Orange juice is similar to grapefruit juice. Both citrus fruits contain significant quantities:
Vitamin C
Potassium
Magnesium.
It also contains a larger quantity of fructose and sugar than grapefruit.
Fresh orange juice contains pectin and sorbitol.
Pectin has laxative effects because it absorbs water and normalizes the stool.
Pectin is what makes you poop instantly after drinking a few glasses of orange juice, especially if you drink a large quantity.
The best way to prepare orange juice is to squeeze oranges. Store them in a cold and dry place.
Drink 1-3 glasses of squeezed orange juice.
The best time to drink orange juice is: early in the morning, only on an empty stomach. Drink this juice for two days in a row.
Fresh orange juice helps hydrate the body. Also, it gives plenty of energy.
According to a medical study called Bioavailability and antioxidant effects of orange juice components in humans:
Orange juice contains antioxidants like flavonoids, carotenoids, and vitamin C.
It also contains folate, which is a beneficial phytochemical. All of these chemicals have an immediate effect on bowel movement.
4. DRINK MINERAL WATER AS OFTEN AS POSSIBLE
Mineral water is essential for the body and intestine hydration.
There are three types of water:
Natural uncarbonated mineral water
Carbonated mineral water
Tap water.
The best type is natural uncarbonated mineral water. This type has the most nutrients and vitamins that help hydration and digestion.
Here are a few essential nutrients: Magnesium, Calcium, Potassium, Sodium, Silicon, and Fluor.
Drink at least 8-10 medium-sized glasses of mineral water every day.
The best time to drink water is thirty minutes (30 minutes) after a meal.
There is no limit to the amount of water to drink.
According to a medical study called Efficacy and safety of natural mineral water rich in magnesium and sulphate for bowel function:
Experts recommend the daily intake of natural mineral water to improve bowel frequency and stool consistency.
Patients who suffer from functional constipation need mineral water rich in sodium sulphate and magnesium sulphate.
5. EAT PINEAPPLE COMPOTE WITH LEMON
Low-sugar pineapple compote makes you poop instantly because:
It contains fiber.
It has a small quantity of sugar.
The matter starts to ferment inside.
Fermentation triggers bowel movement. This process takes place after eating the compote.
Also, the compote contains both water and the solid parts of pineapple.
The best time to eat pineapple compote is early in the morning. And only on an empty stomach.
There is no quantity limit. Try to eat at least 2-4 medium-sized glasses with the liquid.
Add some fresh lemon juice to the compote to get vitamin C. Lemon juice will counter sugar.
Pineapple compote has a large amount of digestible and indigestible fiber.
This product is beneficial for colitis and prevents other irritable bowel problems.
According to medical research about functional foods and pineapple:
Pineapple consumption helps our health and maintains a balanced diet.
It contains bromelain. Bromelain is an enzyme that improves the digestive system and acts as an antimicrobial agent.
6. EAT VEGETABLE SOUP TO FILL THE INTESTINES
Vegetable soup has immediate laxative effects because:
It fills the intestines with warm liquid.
It decomposes the dry stool.
It triggers bowel movements instantly.
Vegetable soup is a liquid type of food that contains boiled vegetables.
The boiled matter is easy to digest and contains a small quantity of vitamins.
Filling the intestines with warm liquid makes them expand and contract.
This movement makes the stool move towards evacuation. Also, it decomposes the stool into smaller pieces.
Try to eat 1-2 bowls of warm vegetable soup with or without bread at any time of the day.
Always have vegetable soup after a solid meal.
This thing prevents the dilution of gastric acid. This process is essential for the digestion of solid food.
According to The American College of Gastroenterology: Increasing fluids such as water and soup is a helpful way to manage mild-to-moderate constipation.
The same thing applies whenever you gradually add fiber to your diet. The best examples are a bowl of thick vegetable (minestrone) soup and a bowl of chicken broth.
7. DRINK 2-3 TEASPOONS OF SENNA SYRUP
Senna syrup or Sennosides liquid is an over-the-counter laxative.
The role of the sennosides liquid is to make you poop instantly with few side effects.
The active ingredient in the Senna syrup is Senna glycoside or sennoside.
The starting dose is 2-3 teaspoons once per day:
adults
children over two years old.
This ingredient empties the large intestine before different medical surgeries.
The best time to take Senna syrup is before bedtime.
The laxative effects start five hours after intake or even earlier.
To have better results, take three teaspoons (3 teaspoons) early in the morning and before bedtime.
Do not exceed the dose limit without the recommendation of a doctor.
8. DRINK WARM DECAFFEINATED COFFEE BEFORE BREAKFAST
Decaffeinated coffee is an excellent way to have a bowel movement.
This type of coffee has less than 5% caffeine in its composition.
Still, this amount is sufficient to have a stimulant role inside the intestines.
Warm liquid and a small amount of caffeine trigger the muscles around the intestines.
The warm liquid creates pressure and contractions inside the intestines.
These things facilitate instant bowel movement without any side effects.
Try to have 1-2 cups of coffee early in the morning. You can serve chocolate with that.
Avoid drinking too much coffee often because it can dehydrate the body.
According to a medical study called Effects of Coffee and Its Components on the Gastrointestinal Tract and the Brain-Gut Axis:
Decaffeinated coffee stimulates the desire to defecate.
Decaffeinated coffee is associated with an increase in rectosigmoid motor activity.
9. TAKE A STIMULANT LAXATIVE WITH CAUTION
The role of stimulant laxatives is to stimulate the nerve endings in the colonic mucosa.
Stimulating the nerve endings will:
Start peristalsis.
Stimulate nerve impulses.
These are the processes that make you poop instantly after taking stimulant laxatives.
Sodium picosulfate, Senna, Cascara, and Bisacodyl are the most common examples.
Patients with IBS, small children, and pregnant women should avoid taking stimulant laxatives.
During treatment, you should increase water intake to keep the body hydrated.
Avoid eating hard-to-digest foods like cheese, meat, and bread.
Stimulant laxatives can create dependency.
According to the official guide about constipation treatment published by The U.S. National Institute of Diabetes and Digestive and Kidney Diseases:
Patients suffering from severe constipation could ask their doctor to prescribe them stimulant laxatives.
Stimulant laxatives are helpful if other treatments have no effect.
10. TAKE A LUBRICANT LAXATIVE BEFORE ANYTHING ELSE
The role of lubricant laxatives is to lubricate the intestinal walls.
This process is essential because it makes the stool evacuate with ease.
The action of these laxatives is almost instant, and you are guaranteed bowel movement after six hours.
The most common lubricant laxative is mineral oil.
The best time to take a lubricant laxative is early in the morning.
It is better to have continuous movement after taking this type of laxative.
According to a medical guide on laxatives published by the American Academy of Family Physicians:
Lubricant laxatives are one of the most common ones.
Lubricant laxatives make the stool soft and slippery. This process makes the fecal matter evacuate with ease.
11. TAKE AN OSMOTIC LAXATIVE TO MOVE THE WATER
There are a few common osmotic laxatives:
Sorbitol
Sodium Phosphate
Magnesium Hydroxide.
Osmotic laxatives are strong laxatives. They instantly make you poop because they move water to the stool.
This process makes the dry stool have a normal consistency.
Also, it makes the stool easier to pass.
The action of osmotic laxatives starts earlier than ten hours after consumption.
This type of laxative is powerful and can cause side effects.
Always use osmotic laxatives with the recommendation of a doctor. Patients who suffer from kidney diseases and other diseases should avoid using them.
According to a medical study called Diagnostic Approach to Chronic Constipation in Adults:
Osmotic laxatives help treat constipation if lifestyle changes and fiber have no effect overall.
There are two main osmotic agents such as lactulose and magnesium hydroxide.
12. INTRODUCE INSOLUBLE FIBER INTO YOUR DIET
Fiber is essential to digestion and intestinal transit because it helps move the stool.
Fiber protects the intestines, prevents dry stools, and adds volume to the fecal matter.
There are two main types of dietary fiber:
Insoluble fiber
Soluble fiber.
A large volume inside the intestines makes the stool move through with ease.
Insoluble fiber does not dissolve in water. The consistency and texture remain the same after eating fiber-rich foods.
Here are a few examples of fiber rich-foods: whole-grain bread, unprocessed cereals, dried fruit, whole rice, and fresh vegetables.
The most common fiber supplements are psyllium and methylcellulose.
According to medical research about constipation published by the American Academy of Family Physicians:
Insoluble fibers like bran, methylcellulose, calcium, and polycarbophil relieve chronic idiopathic constipation.
The daily intake quantity should not exceed two heaped teaspoons because the excess could worsen bloating and flatulence.
13. TAKE O-T-C PANCREATIC ENZYME SUPPLEMENTS ONLY IF NECESSARY
The role of pancreatic enzymes is to break down the food people eat.
Pancreatic enzymes facilitate fast digestion.
The short timing of digestion and transit makes you poop instantly.
Examples of pancreatic enzymes:
Lipase combines with the bile (from the liver) to break down the fat molecules.
This process is necessary for the body to absorb the fat molecules.
Amylase breaks down carbohydrates.
The carbohydrates transform into sugars that the body can easily absorb.
Trypsin (protease) breaks down proteins.
Proteases prevent the formation of bacteria and yeast inside the intestine.
Patients having pancreatic enzyme insufficiency should take supplements according to the doctors' prescription.
14. TAKE A BILE SUPPLEMENT WITH THE HELP OF A DOCTOR
Bile is an essential part of digestion. The lack of it causes constipation.
Usually, the bile mixes with the pancreatic enzymes to start the digestion of the foods.
Bile supplements substitute for bile deficit.
They come in the form of tablets. Patients and children (over eight years old) can use these supplements to treat constipation.
The effect of bile supplements is immediate.
Similar to pancreatic enzymes, the fast timing of digestion and intestinal transit facilitates quick bowel movement.
Always use bile supplements with the help of a doctor or gastroenterologist.
15. COMBINE ABDOMINAL EXERCISE WITH CARDIO
Exercise that focuses on the abdomen does not make you poop instantly in the beginning.
This instant result only comes when you combine abdominal exercises with cardio exercises.
Here are a few abdominal exercises:
Sit-ups
Crunches
Wind-relieving pose.
Here are a few examples of cardio exercises:
Running
Swimming
Brisk walking.
For example, Brisk walking and Crunches are a good combination.
This combination is effective because crunches focus on the lower abdomen.
And brisk walking focuses on the entire body.
The movements make the dry stool decompose and move toward the rectum.
In this way, stool evacuation will become easy and natural.
Any combination is good. Try to do at least one hour (1 hour) of exercise every two days.
According to the U.S. NIDDK Physical Activity Guideline:
Try to do cardio exercises at a moderate intensity. Brisk walking, dancing, jogging, or running are excellent exercises.
Aim for at least 150 minutes of cardio exercises per week. This thing is the minimum time required.
Last medically reviewed on 25.10.2022
RESOURCES
1. Bioavailability and antioxidant effects of orange juice components in humans
2. A Practical Approach to the Diagnosis and Treatment of Abdominal Bloating and Distension
3. ADA (American Dietetic Association) Position of the American Dietetic Association: health implications of dietary fibre. J Am Diet Assoc. 2008
4. Effect of dietary fibre on stools and the transit-times, and its role in the causation of disease. Lancet. Burkitt DP, Walker AR, Painter NS. 1972
5. Antioxidant Dietary Fiber Isolated from Spent Coffee (Coffea Arabica L.) Grounds Improves Chronotype and Circadian Locomotor Activity in Young Adults. Food Funct. Oseguera-Castro K.Y., Madrid J.A., 2019