ABOUT US
ABOUT US
ConstipationGUIDE is a new, caring, practical, and medically reviewed information health publication.
The publication uses the personal experience and information of the authors and the experts that shape it.
We strongly believe that the best way to get the most accurate information available is to be up to date with every study and research in the medical field.
We care about having the most accurate information about constipation. That's why we use our personal experience to create a practical guide for constipation relief.
Everything that the author publishes comes from the perspective of both the patient and the doctor.
General information about constipation is available everywhere. That's why we try to recreate the feeling and the expectation of constipation. In this way, we can relate to people that suffer from constipation.
AUTHOR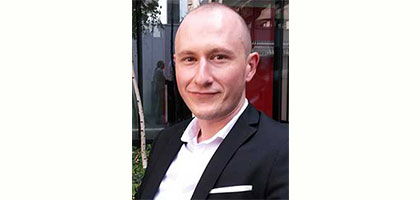 My name is Sebastian Dan. I am the Senior Editor of ConstipationGUIDE.
Welcome to my health publication. I have been suffering from constipation since I was little. My family has a history of suffering from constipation.
All my close relatives have problems with digestion and constipation due to eating bad food combinations. I think it is a cultural thing in Eastern Europe.
I live in Transylvania, Romania, (European Union) in Targu-Mures.
I am an Architect and Web Programmer in real life. I have a bachelor's degree in Architecture. I graduated from the Architecture and Urban Planning Faculty, Bucharest. Follow me on Facebook.
HEALTH JOURNEY
As an architect, I always had to stay a lot in dirty construction environments. I had to deal with time limits and project deadlines.
Stress and the lack of hygiene started to affect my overall health after I officially became an architect. Because I had little time to eat properly, I soon had constipation and got bacteria in my intestines. Sometimes I needed to take a break from time to time.
The main symptom was always episodic constipation. As the years went by, my symptoms got even worse. I had problems with digestion and stool evacuation, especially when I had deadlines.
I took lots of examinations and medical tests over the years. I realized that the cause of my problem was just microscopic bacteria found in the intestines. This tiny problem caused me discomfort and digestion problems.
I am an expert patient in constipation because I went thgrough almost all the examinations and treatments that constipation relief implies.
These are the reasons why I decided to study medicine and nutrition to become a medical student at the prestigious University of Medicine and Pharmacy, Grigore T. Popa, in Iasi, Romania.
My medical journey continues today in 2020 as I prepare for the admission exam at the Nutrition and Dietetics Faculty, from the University of Medicine, in Iasi.
PURPOSES
ConstipationGUIDE is a health web publication. The web publication is developing to share with others information about constipation relief and constipation in general with real-life examples.
The purposes of this publication are:
to be a practical guide for anyone who wants to know how to have constipation relief using simple techniques and food combinations
to be an accurate guide with reviewed information about constipation
to teach people how to prevent constipation
to help people know when it's time to visit a doctor or a gastroenterologist
ConstipationGUIDE was launched in March 2017 to offer quality and detailed information about constipation and remedies. The health guide is for people of all ages and genders who have concerns about any symptom of digestion.
MOTIVATION
In 2017 I had a colonoscopy due to suffering from severe constipation. The reason was more to prevent other digestive symptoms, rather than to treat a potential cause.
With the help of my mentor, Dr. Horia Marculescu, I decided to create a practical and useful guide to prevent and relieve constipation. He is an expert in general medicine and digestion problems.
Also, I always had friend doctors in my circle and family. I have access to medical books related to digestion and constipation.
I read lots of articles from books used in the Medical Universities in Romania, France, and the US. I also know by heart lots of nutrition theory based on Michel Montignac`s Nutritional Principles.
I'm passionate about finding natural remedies. I always keep a diet. I sometimes took laxatives and medicine to make the symptoms disappear. This thing is just a temporary relief that has not benefited me in the long-term.
I wish I knew what medicine to take and how to eat food the right way. Also, I wish I stayed in cleaner environments. But somebody has to do the dirty job, right?
PREVENTION IS KEY
ConstipationGUIDE is a reliable resource of health topics covering constipation and related conditions like nutrition.
We try to offer the best advice possible to help others be in the best shape possible. Our writer and expert work hard to make sure that the information you read is trustworthy and practical.
In this way, you will be able to know how to prevent constipation with only a few simple movement techniques or simple changes in your eating habits.
You will also know when it is time to visit a doctor because many severe symptoms might have causes that only medical examination can reveal.
CONTENT
I write all of my guides and articles. With the help of my mentor, Dr. Horia Marculescu, I try to create the most useful and practical guide to constipation relief and prevention. He reviews all my articles.
The health publication is the result of my research and experience in treating constipation. Also, I have the support and guidance of my experienced mentor.
I use advice from studies, experts, and gastroenterologists, who helped me having a colonoscopy.
Michel Montignac was a famous French nutritionist. He was an expert in nutrition and dietetics. His books about dietetics and nutrition are trustworthy and define the shape of this guide.
Thank you for visiting my site. If you have any questions about Constipation Relief and Remedies then, follow the contact page.