WHAT IS THE QUICKEST RELIEF FOR CONSTIPATION | 14 GUIDELINES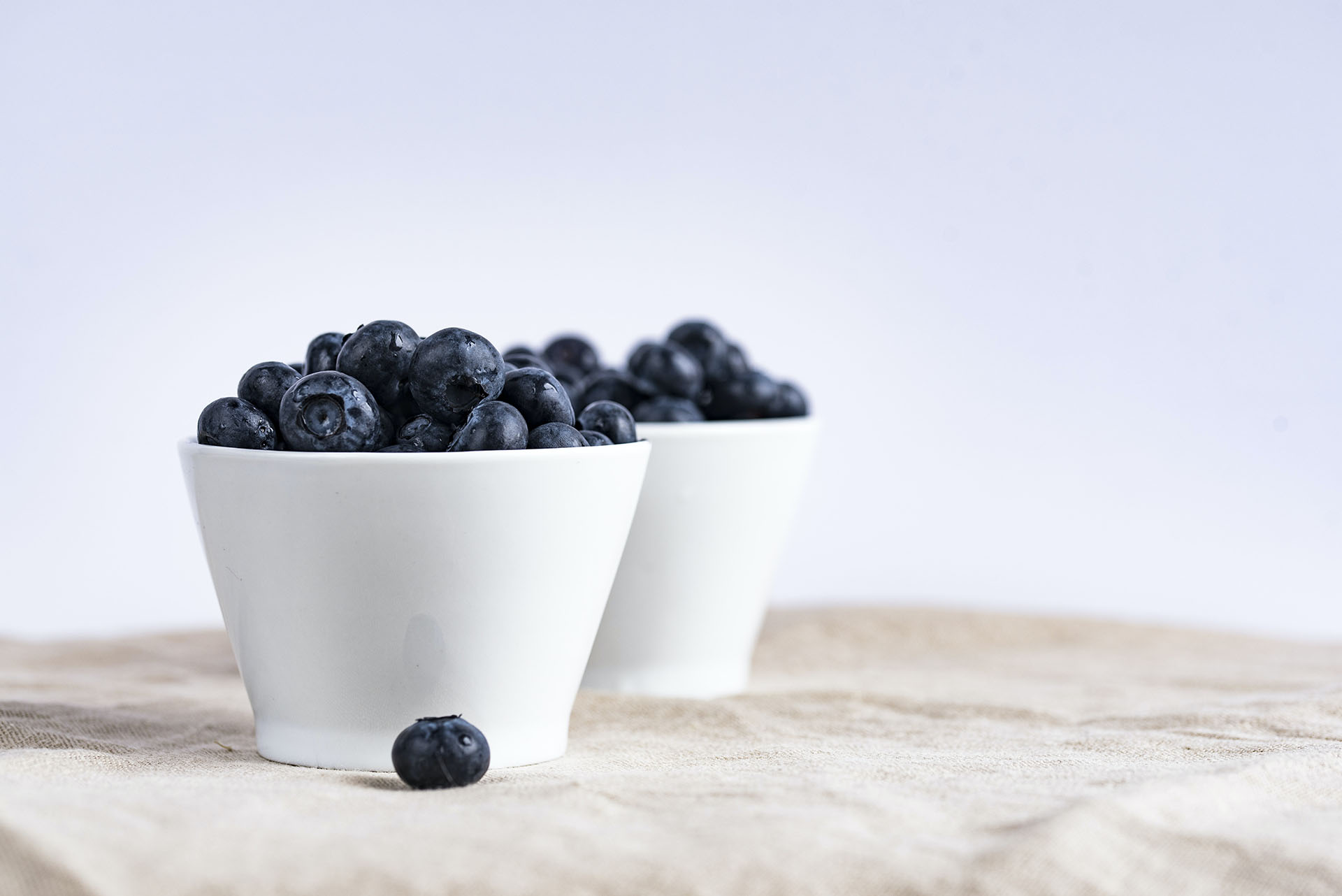 What is the quickest relief for constipation?
The quickest way to relieve constipation is to use prescribed medicine such as laxatives (osmotic, stimulants, surfactant, and enema preparation).
Besides prescribed medicine, there are other ways to relieve constipation quick such as:
Relaxation and massage.
Drinking fruit juice and water.
Eating warm liquid food often.
Eating the right food combinations.
Exercise and squats are essential to imitate the natural defecation posture. Combining all of these simple techniques will bring better results as quickly as possible.
Also, you will be able to improve bowel movement and digestion by making a few small changes in your diet.
1. RELIEVE STRESS AND TAKE A BREAK.
What is the quickest relief for constipation? First of all, get rid of stress as fast as possible by:
Taking a break often from work.
Walking outside for one hour.
Taking a good sleep.
It is essential to keep your body in a relaxed state. So, it can handle stress and physical activity properly.
To relieve constipation immediately, it is a must to rest and to get rid of stress. A tired body can't handle digestion well.
Stress keeps your body in a fight-and-flight mode. This thing means that the essential body functions like breathing and muscle movement will receive all the resources.
As a result, digestion and stool evacuation will have fewer resources to function well.
According to a medical study called Stress Management, published by The U.S. National Center for Biotechnology Information: You can relieve stress with ease using exercise, yoga, having awareness, sleep, and walking.
2. AVOID FOODS RICH IN FIBER
Foods that are rich in fiber tend to stay longer inside the intestines than needed. To have immediate results with constipation, avoid:
whole flour bread
whole rice
whole flour pasta.
These types of food are excellent in the long term. But when you are already suffering from constipation, you should avoid them until this symptom goes away.
As much as possible, try to avoid foods rich in sugar and flour like bread, pastry, or dry cookies.
According to a medical study (The effect of lifestyle modification on chronic constipation) published by The U.S. National Library of Medicine: Daily intake of 2 L of water will enhance the positive effects of fiber.
Combining daily water intake with exercise will alleviate constipation symptoms quicker.
3. DRINK FRESH FRUIT JUICE
Drinking fresh fruit juice is one of the quickest reliefs for constipation because:
It gets you vitamins and minerals.
It creates pressure inside.
It hydrates your body.
Every type of fruit has its benefits. The point is to hydrate the body so digestion will have enough vitamins and nutrients.
The best time to drink fresh fruit juice is early in the morning. Consider drinking one or two glasses of fresh fruit juice as your first meal.
According to a medical study called Consumption of 100% Pure Fruit Juice and Dietary Quality in French Adults (published by the US NLM): Fresh fruit juice does not associate with excess body weight.
It improves our diet by bringing vitamins and nutrients like B1-10, C, E, beta-carotene, etc...
4. DRINK WARM COFFEE OR TEA
Warm tea and coffee fill the intestines with fluid. The warm liquid inside the intestines will make the intestine expand and move the stool towards evacuation.
Also, heat and humidity create gas inside the intestines.
Coffee has laxative effects and can make your morning better. One cup of tea or coffee every morning will make improve bowel movement.
The authors' recommendation:
We recommend not drinking too much tea or coffee because they have an astringent effect. This thing means that these hot liquids dehydrate parts of the body, especially tissues.
According to a medical study called Effect of coffee on distal colon function: Coffee induces the desire to defecate and stimulates motility.
5. EAT COLD LOW-SUGAR FRUIT COMPOTE
Fruit compote is a portion of more liquid food. It consists of fruit combined with a small quantity of sugar necessary for conservation. Fruit compote has the same effects as tea or coffee.
There are a few types of fruit compote that have laxative effects like:
Plums and grapes compote has the most laxative effects in comparison to other types. They tend to ferment quicker because of their composition rich in carbohydrates.
This thing is ideal for immediate relief when dealing with constipation. Fruit compote fills the intestines, and it makes them expand and contract.
Also, because of heat and humidity, the fruit matter will create gas inside the intestines.
6. EAT MORE LIQUID FOODS LIKE SOUP
What is the quickest relief for constipation? Another excellent example of fast relief is to introduce liquid foods into your diet. The most obvious example is soup.
The most common ones are:
Fruit soup
Vegetable soup
Boiled meat soup.
Liquid food is essential for having bowel movements regularly because it dissolves the matter inside the small intestine.
Soup made out of boiled meat and vegetables is the best one to eat. The reason is that it contains a balanced quantity of protein and nutrients.
Soups that contain boiled meat are excellent for meat lovers. If you are a vegetarian, you can also try a hot plate of hot cream soup.
According to a medical study called Home Meal Preparation: A Powerful Medical Intervention, published by the U.S. National Library of Medicine: Vegetables or Legumes are versatile because they contain plant protein, B-vitamins, iron, calcium, zinc, potassium.
Anyone can prepare a delicious vegetable soup with ease.
7. EAT MEAT WITH LOTS OF VEGETABLES
The best way to eat meat is to combine it with vegetables in a 50% meat – 50% vegetables ratio.
Meat is a type of food that requires more time to digest than any other type of food. Meat contains essential fatty acids, proteins, and nutrients.
Eating meat in the right way is beneficial because:
It improves digestion.
It improves bowel movement.
The gastrointestinal tract will not have to suffer anymore.
The intestines will assimilate the protein quicker and better.
Lots of meat will make the intestines absorb more water than usual. But fiber and water from vegetables will help digestion and will move the stool.
According to a medical study called What is the role of meat in a healthy diet: Meat and especially red meat contains protein, essential amino acids, vitamins, and minerals. They are necessary for our metabolism.
8. SQUAT TO PREPARE FOR STOOL EVACUATION
An essential part of having quick relief for constipation besides food and fluid intake is to squat often.
Imitating the natural defecation posture (squat posture) is beneficial in the long term.
Squatting increases the anorectal angle, thus opening the kink at the entrance of the rectum. In this way, the stool will move with ease for evacuation.
The authors' recommendation:
We recommend imitating this posture 2-3 times a day. This exercise will make the body prepare for stool evacuation. In this way, your body receives the signal that it is time to visit the toilet.
9. TRY TO MASSAGE THE COLON
Colonic massage is an excellent way to move the stool that fills your large intestine. Colonic massage requires you to push the parts of the belly above the large intestine.
There are two types of colonic massage:
The Round Clockwise Massage
The "I love you massage."
The round clockwise massage requires you to move the palms of your hand over the abdomen in a circle. Move the palm in a clockwise direction or counterclockwise direct.
Push the hand gently over the large intestine.
The same thing applies to the "I love you" massage. This type of colonic massage requires you to move your hands in a square-shaped direction.
10. GO OUTSIDE FOR A WALK
One of the quickest reliefs for constipation is to go outside for a walk. Walking is an easy way to put your muscles to work, especially the lower abdominal muscles.
Also, it is excellent to get things moving inside the intestines and to relax your body. It is essential to get hydrated before and after a walk.
Walk for at least sixty minutes (60-90 minutes for beginners).
If you want to have better results, you can increase the time to 90-120 minutes of walking.
According to a medical article about IBS and prevention (published by the American College of Gastroenterology): Diet and exercise are one of the fastest ways to reduce IBS and constipation symptoms.
11. CRUNCHES MOVE THE STOOL
What is the quickest relief for constipation? Doing crunches is one of the easiest and fastest ways to relieve constipation.
Crunches are excellent for:
Improving bowel movement.
Working the abdominal muscles.
Moving the stool towards evacuation.
Crunches (and sit-ups) are the type of exercise that put lots of pressure inside the intestines. The movement of the lower body makes the abdominal muscles expand and shrink.
This thing makes the stool inside move with ease. Try to do 5-10 crunches slowly. Repeat this exercise 2-5 times if possible.
12. TRY AN O-T-C LIGHT LAXATIVE
An over-the-counter laxative can be helpful when suffering from constipation. O-t-c laxatives help stimulate bowel movement, and anyone can purchase them without a prescription.
If you are suffering from episodic constipation, o-t-c laxatives would be the first choice.
These types of laxatives make the intestines squeeze.
Everyone knows senna, senna-sennosides, or bisacodyl laxatives (Dulcolax, Ducodyl, etc.). They come in the form of capsules, tables, or powder.
If you still suffer from constipation after 2-3 sessions then, it is time to visit your doctor. Over-the-counter laxatives don't work as well for severe constipation.
13. TRY A STOOL SOFTENER
A stool softener makes stool evacuation easier because it transforms solid matter into liquid.
Hard and dry stools are the result of long periods of dehydration and eating bad food combinations. Example: white bread, sugar, eggs, cheese, and pastry.
By adding liquid to the dry stool from the intestines, it will evacuate with ease.
Some well-known examples are docusate sodium or docusate calcium. These types of laxatives prevent excessive squeezing whenever you sit on the toilet bowl.
14. GET A PRESCRIPTION LAXATIVE
Prescription laxatives are more efficient than over-the-counter laxatives. They sometimes have side effects.
In most cases, a prescription laxative is the quickest relief for constipation because it has immediate effects.
Prescription laxatives can be:
Stimulant laxatives (senna laxatives)
Osmotic laxatives (Miralax – polyethylene glycol, lactulose, magnesium citrate, magnesium hydroxide)
Surfactant laxatives (Dulcolax – docusate sodium).
Enema preparation laxatives.
Side effects appear often. That is why it is essential to get the approval of your doctor.
According to a medical study about chronic constipation and laxatives (published by the American College of Gastroenterology): Doctors continue to prescribe laxatives such as Polyethylene Glycol (PEG) and stimulant laxatives as first-line therapy.
This thing only happens after changes in diet and lifestyle do not show any results with constipation.
KEEP IN MIND
If you suffer from severe constipation for longer than two months, then it is time to visit a doctor. Try to change your eating habits.
Avoid eating too many hard-to-digest foods like eggs, cheese, meat, pastry. Eat more liquid food if you have a sedentary lifestyle.
SUMMARY
What is the quickest relief for constipation? It depends on every person's situation. Most of the time, making a few diet changes can help digestion in the short term.
For most people, laxatives and liquid food can help stool evacuation and bowel movement.
With the help of your doctor and some medical tests, try to figure which type of medicine suits your needs.
Last medically reviewed on 27.09.2021
RESOURCES
Mindfulness-based stress reduction for the treatment of adolescent psychiatric outpatients: a randomized clinical trial. J. Consult. Clin. Psychol. 77 855–866. 10.1037/a00162412.
Effects of Mindfulness-Based Stress Reduction on Depression in Adolescents and Young Adults: A Systematic Review and Meta-Analysis.
An observational study of cognitive function in patients with irritable bowel syndrome and inflammatory bowel disease. Neurogastroenterol Motil. 2013; 25:918–e704. 10.1111/nmo.12219
Is obesity a risk factor for Crohn's disease? Dig Dis Sci. 2011; 56:837–44. 10.1007/s10620-010-1541-6
Preventing type 2 diabetes with home cooking: current evidence and future potential. Curr Diab Rep. 2018;18:99
6. Is cooking at home associated with better diet quality or weight-loss intention? Public Health Nutr. 2015;18:1397-1406.