HOME REMEDIES FOR IMMEDIATE CONSTIPATION RELIEF | 15 EXAMPLES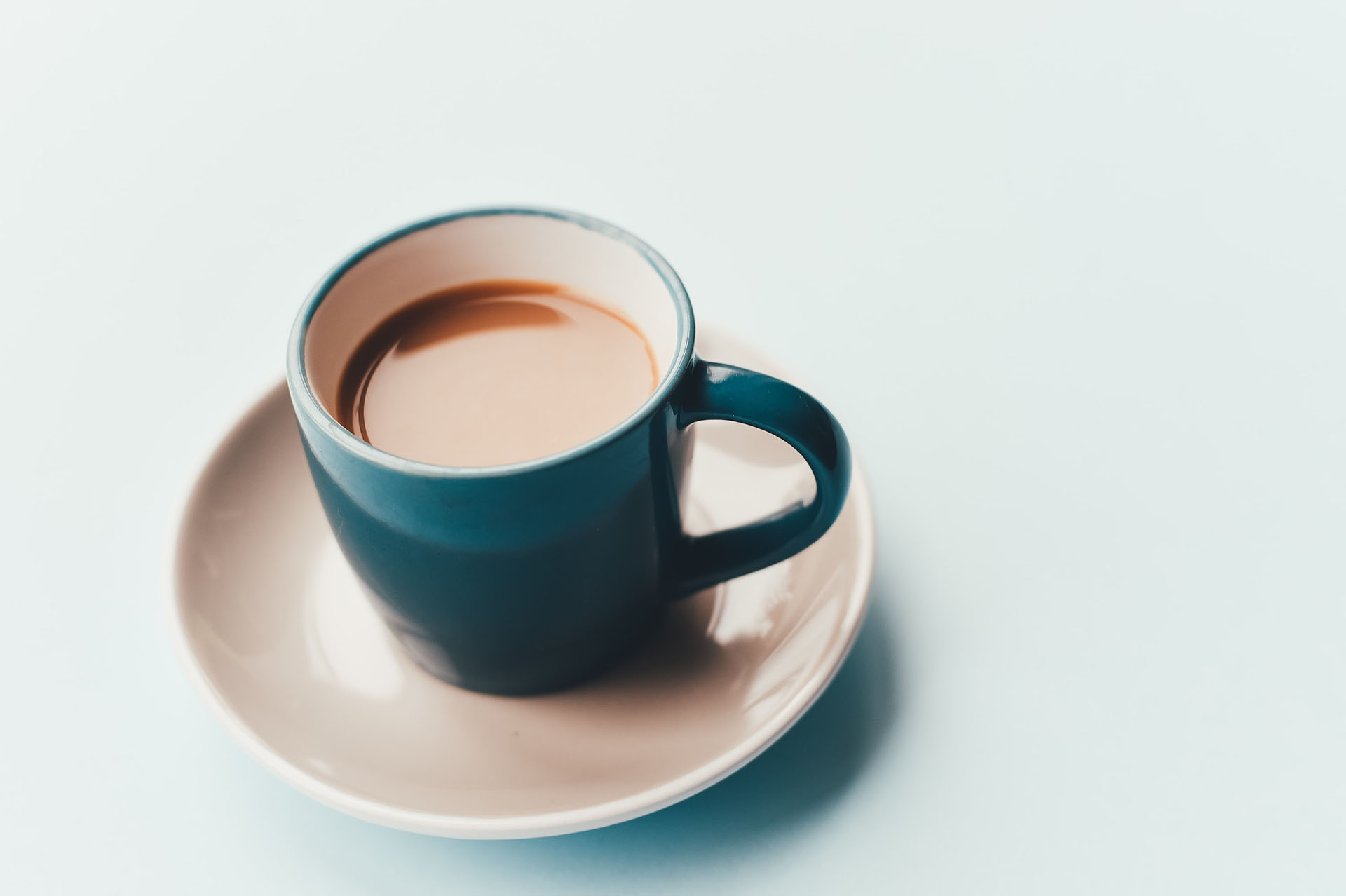 If you are looking for home remedies for immediate constipation, then the following examples are suited for everyone:
Hot coffee
Skimmed milk
Mineral water
Fresh citrus juice
Pomegranate juice
Inactive brewer's yeast
Low-fat sour cream
Hot senna tea
Inulin powder
Home exercise
Soluble fiber
Sugar-free marmalade
Fresh grapes
Warm chicken soup
Osmotic laxative.
The remedies in this list are easy-to-make, and you can use them in the comfort of your home. Follow the guide to get the most out of them and use the benefits to improve digestion.
1. DRINK HOT CAFFEINATED COFFEE
Hot caffeinated coffee is one of the best home remedies for immediate constipation relief because:
It creates pressure inside.
It stimulates the intestines.
It makes the body go to the bathroom.
Caffeinated coffee is an excellent drink to replace high-sugar energizing liquids. Coffee has a good taste and smells delicious.
As a guideline for immediate relief: it is essential to know what effects coffee has on the body.
Anyone can use coffee as a physical or intellectual stimulant. It is effective in short-term use because it can give dependency.
The Italian expresso is an excellent example because it rarely contains sugar and has a decent amount of caffeine.
According to medical research about the effects of coffee on the distal colon: Caffeinated and decaffeinated coffee can stimulate the colon (descending and sigmoid colon).
The results show that coffee causes a desire to defecate in the majority of the participants.
2. DRINK SKIMMED MILK ON AN EMPTY STOMACH
Skimmed milk (and milk in general) is one of the best home remedies for immediate constipation relief because:
It stimulates the intestines
It has protein and vitamins
It has lots of calcium.
Drink skimmed milk only on an empty stomach because milk cannot mix with other types of food.
The reason: the intestines will not assimilate calcium and all the vitamins if milk mixes with fats or carbohydrates (example: bread, cornflakes, high-fat chocolate, etc.).
Milk is an excellent drink that provides the calcium necessary for our bones.
According to a medical study about milk: Cow's milk contains Calcium, Zinc, Ionide, Vitamins B2, B12, A, D, and amino acids. These vitamins are essential to digestion and overall health.
3. DRINK NON-CARBONATED MINERAL WATER TO HYDRATE THE STOOL
Non-carbonated mineral water is an excellent remedy to hydrate the body and the intestines. How to drink water?
Drink a glass of water 30 minutes after a meal.
Drink a glass of water after you wake up.
Drink 1-3 glasses of water after exercise.
Mineral water has minerals and nutrients. They are essential to all the chemical processes inside our bodies.
Our body requires lots of water to relieve constipation immediately. Our body needs mineral water to keep our body temperature cool.
To hydrate the body and the intestines, you need to drink at least one glass of water after every meal. But wait 20-30 minutes.
Do not drink water before any meal because it dilutes the gastric acids in the stomach. If this thing happens, then digestion will not assimilate the food.
According to a medical review about water and functional constipation: Lower fluid intake is responsible for several symptoms related to dehydration, especially intestinal constipation.
4. DRINK FRESH CITRUS JUICE ON AN EMPTY STOMACH
Citrus juice is an effective constipation remedy to prepare at home because it contains essential vitamins and nutrients like:
Vitamin C
Vitamins B1, B2, B6
Folate and pantothenic aid, etc.
Examples of citrus fruit: lemon, lime, orange, grapefruit, tangerine, mandarin, oroblanco, pomelo, citron, kaffir lime, yuzu, dekopon.
The best time to drink fresh citrus juice is early in the morning and only on an empty stomach.
These vitamins and nutrients help the body hydrate. You can easily prepare any juice at home with a few oranges and a lemon.
According to a medical study about citrus fruit ad IBS: Citrus fruits are rich in pectin. Pectin is an adjuvant in controlling constipation.
Also, Citrus fruits are helpful in the treatment of constipation in the long term. They contain water, sorbitol, fructose, fiber, and phytochemicals.
5. DRINK POMEGRANATE JUICE BEFORE BREAKFAST
Pomegranate is an exotic fruit that contains the same vitamins as citrus fruit. It also contains essential minerals like:
These minerals alongside, Phosphorus, Potassium, and Zinc, help digestion and improve metabolism.
The best time to drink pomegranate juice is 20-30 minutes before breakfast, on an empty stomach.
You can easily prepare a delicious pomegranate fresh juice at home. You can also eat it like a simple fruit.
Research tells us that pomegranate has aphrodisiac effects and improves blood flow.
According to a medical study about pomegranates: Pomegranates contain polyphenols in large quantities. These fruits have anti-inflammatory and anti-oxidant properties especially eating them raw.
The effects of pomegranates are beneficial when dealing with inflammatory bowel diseases (IBD).
6. EAT LOW-FAT SOUR CREAM AFTER SPICY FOOD
Sour cream is a milk product that helps get rid of the feeling of hot and spicy food.
The differences between sour cream and milk are:
Sour cream is solid.
It relieves the spicy effect inside.
It takes longer to mix inside the intestines.
Low-fat sour cream contains proteins and calcium, the same as milk. It is almost identical to skimmed yogurt.
Sour cream helps get rid of intestinal irritation after eating spicy food. This thing prevents putting the metabolism to work and secreting anti-spice substances.
According to a medical study about constipation and spicy food: Spicy food makes gastrointestinal symptoms worse.
The typical symptoms are epigastric burning, epigastric pain, and diarrhea.
7. EAT HALF TEASPOON OF INACTIVE BREWER'S YEAST WITH SKIMMED YOGURT
Inactive brewers' yeast is an excellent home remedy for immediate constipation relief because it contains lots of essential vitamins like:
PP, Zinc, Iron
B1, B2, B5, B6, B12
Phosphorus, Magnesium.
The B vitamin complex is a pack of vitamins that is essential to digestion and metabolism.
Eat half teaspoon of inactive brewers' yeast with one teaspoon of skimmed yogurt. Eat it early in the morning, 30-40 minutes after fruit juice.
This combination helps intestinal transit and keeps your gastrointestinal tract healthy. Don't eat lots of yeast unless you regularly do exercise.
According to a medical study (Using Brewer's Yeast in the management of constipation and IBS): The study reveals that this type of yeast is beneficial to relieve constipation and IBS.
Inactive Brewer's Yeast is a natural, low-cost, and easy-to-use at-home remedy for everyone.
8. DRINK HOT SENNA TEA TO STIMULATE A BOWEL MOVEMENT
Senna tea is a popular easy to make at home remedy because:
It irritates the digestive tract.
It stimulates the intestinal nerves.
It triggers a bowel movement.
The senna plant contains a mixture of glycosides (carbohydrate mix with hydroxy compounds) and sennosides (stimulants). These compounds stimulate the intestinal nerves enough to have a bowel movement.
Also, these compounds irritate the digestive tract enough to have the same results.
Senna helps with constipation. But it is better to consume this tea with episodic constipation. Long-term relief should involve a change in the diet rather than a cup of tea.
Here are a few categories of people who should not consume senna tea: pregnant women who are breastfeeding and people who have inflammatory bowel diseases.
According to the latest research about the Senna plant and constipation: Sennosides irritate the lining (bowel).
This process causes a laxative effect. The US FDA approved Senna as a laxative for immediate constipation relief.
9. INULIN IS EXCELLENT WITH TEA AND DRINKS
We can find inulin in:
Chicory
Artichoke
Horseradish.
We can also find inulin in onion, Jerusalem artichoke, asparagus, banana, garlic, leek, wheat, agave, etc.
Inulin is a group of fructose-containing oligosaccharides. They belong to the class of carbohydrates known as fructans.
They are composed mainly of fructose units with a terminal glucose molecule. This molecule is a non-reducing polyglucide.
Inulin helps to stabilize the intestinal flora. That is why it is used more and more frequently in the daily diet.
Mix 1-2 tea-spoons of inulin powder with warm tea. Drink a glass of tea on an empty stomach or at least one hour after a meal.
According to The American Society of Nutrition about inulin: We use inulin as a prebiotic.
We also use inulin as a fat replacement, sugar replacement, texture modifier, and to develop functional foods. All of these things benefit our gastric health.
10. HOME EXERCISE CAN HELP WITH BOWEL MOVEMENT
Any exercise is beneficial when dealing with constipation. There are a few exercises to help with constipation relief which anyone can practice at home:
These three exercises focus on the intestinal area. The purposes are to get things moving inside the intestine and stimulate stool evacuation.
Exercises like walking, jogging, or running are beneficial for everyone. These exercises focus on the entire body rather than the intestinal area.
Swimming is a combination of cardio and strength exercise. Swimming focuses both on the abdominal area and the entire body.
On the expertise of the American Gastroenterological Association: We should make time for moderate exercise.
Moderate exercise like brisk walking, jogging or mowing the lawn. Experts recommend doing exercise for at least three hours per week.
11. EAT SOLUBLE AND NON-SOLUBLE FIBER TO ADD VOLUME TO THE STOOL
Soluble and non-soluble fiber is one of the best home remedies for immediate constipation relief because:
Soluble fiber helps digestion.
Insoluble fiber prevents constipation.
Soluble fiber allows better nutrient assimilation.
There are a few important sources of soluble fiber like Flax seeds, Peas, Oatmeal, Chia seeds, Asparagus, Psyllium seeds, and Brussels sprouts.
Soluble fiber dissolves in water and forms a viscous paste. It then transforms it into a gel. This thing has many benefits for digestion.
Insoluble fiber prevents constipation by making the stool soft.
It makes the stool evacuate with ease and protects your GI tract.
Here are a few sources of insoluble fiber: vegetables (carrots, radishes, salad, celery, tomatoes), wheat, whole grains, whole rice, oranges, strawberries, unpeeled fruits, and pineapples.
12. EAT SUGAR-FREE FRUIT MARMALADE TO CREATE GAS AND ADD VOLUME
Sugar-Free Fruit Jam (Marmalade) is an excellent home remedy because:
It adds volume to the intestines.
It creates pressure inside.
It makes the stool move.
If you combine marmalade with tea, you have an easy-to-make remedy with laxative effects.
The best way to eat marmalade is on an empty stomach and have tea or water after eating it.
Sugar-free marmalade has low quantities of carbohydrates (fructose). This thing means that the matter inside will ferment in low volume.
Still, fermentation will create small quantities of gas due to heat and humidity. Gas will move the stool inside the intestines and will evacuate itself.
13. EAT FRESH GRAPES ON AN EMPTY STOMACH TO CREATE GAS
Grapes and fresh grapes juice are excellent home remedies for constipation relief because:
They contain fiber.
They contain vitamins and nutrients.
They create enough pressure to move the stool.
Fresh grapes and juice contain fructose. After eating the grapes, the liquid matter will assimilate vitamins (B1, B2, B3, B5, B6, B9, C, E, K) and minerals (Calcium, Iron, Magnesium, Phosphorus, Potassium, Sodium, Zinc).
Sometimes, the liquid matter ferments due to heat and humidity. This process creates pressure and makes the stool move.
To have better laxative results, eat prunes on an empty stomach.
Prunes contain sorbitol (glucitol – sugar alcohol). Prune juice tends to ferment fast, thus having a more laxative effect than any other fruit.
14. EAT WARM CHICKEN SOUP WITH MEAT TO ADD VOLUME INSIDE
Boiled meat soups (or vegetable soups) contain:
Vitamins
Nutrients
Protein.
They are easy to eat and assimilate. Chicken soup (or any other type) is an easy-to-make remedy. It has many benefits in the long term.
Warm liquids trigger a bowel movement. They are effective for short-term or immediate relief.
The effects are similar to hot tea. They add volume inside the intestines. The matter that forms after digestion is easy to pass thru the intestine.
15. USE OSMOSIS TO SOFTEN THE STOOL
Here are a few o-t-c osmotic laxatives:
Magnesium citrate
Magnesium hydroxide
Polyethylene glycol.
Osmosis is a chemical process that takes place inside the intestines. Osmotic agents pull water from the tissues of the intestines and make the stool softer.
Softer stools are easier to evacuate. You need to drink more water than usual to avoid dehydration and the burning sensation.
According to a medical review called Treatments for Constipation: Osmotic or stimulant laxatives are excellent treatment options for constipation.
Osmotic laxatives make the stool softer and easier to pass.
SUMMARY
To deal with constipation in the long-term and short-term, here are a few excellent home remedies for constipation relief: coffee, fresh citrus juice, pomegranate juice, marmalade, grapes, prunes, and sugar-free marmalade.
Skimmed milk, low-fat sour cream, probiotic foods, inactive brewers' yeast, soluble/insoluble fiber, and chicken soup are excellent food examples to help with constipation.
To prevent dehydration, try to drink non-carbonated mineral water. Other home remedies like Senna tea and osmotic laxatives have fast results.
Last medically reviewed on 11.12.2021
TRUSTED SOURCES
Constipation—modern laxative therapy E. Klaschik, F. Nauck & C. Ostgathe
Effect of caffeine on the human small intestine A Wald, C Back, T M Bayless PMID: 964567
Fluid intake from beverages across age groups: a systematic review A E Özen 1, M Del Mar Bibiloni 2, A Pons 2, J A Tur 2
Selective Stimulation of Bifidobacteria in the Human Colon by Oligofructose and Inulin GLENN R. GIBSON, EMILY R. BEATTY, XIN WANG, and JOHN H. CUMMINGS
Modulation of abnormal colonic epithelial cell proliferation and differentiation by low-fat dairy foods: a randomized controlled trial P R Holt 1, E O Atillasoy, J Gilman, J Guss, S F Moss, H Newmark, K Fan, K Yang, M Lipkin